A project with schools made more suitable for children.
Early Lab and NSFT agrees that the innovation and trialling of new school curriculum ideas would produce more valuable evidence if we are able to ensure that school pupils can be involved in the project workshops. This post looks at ways this can be achieved.
11 Dec. 2015. An update on how plans for the second project are developing.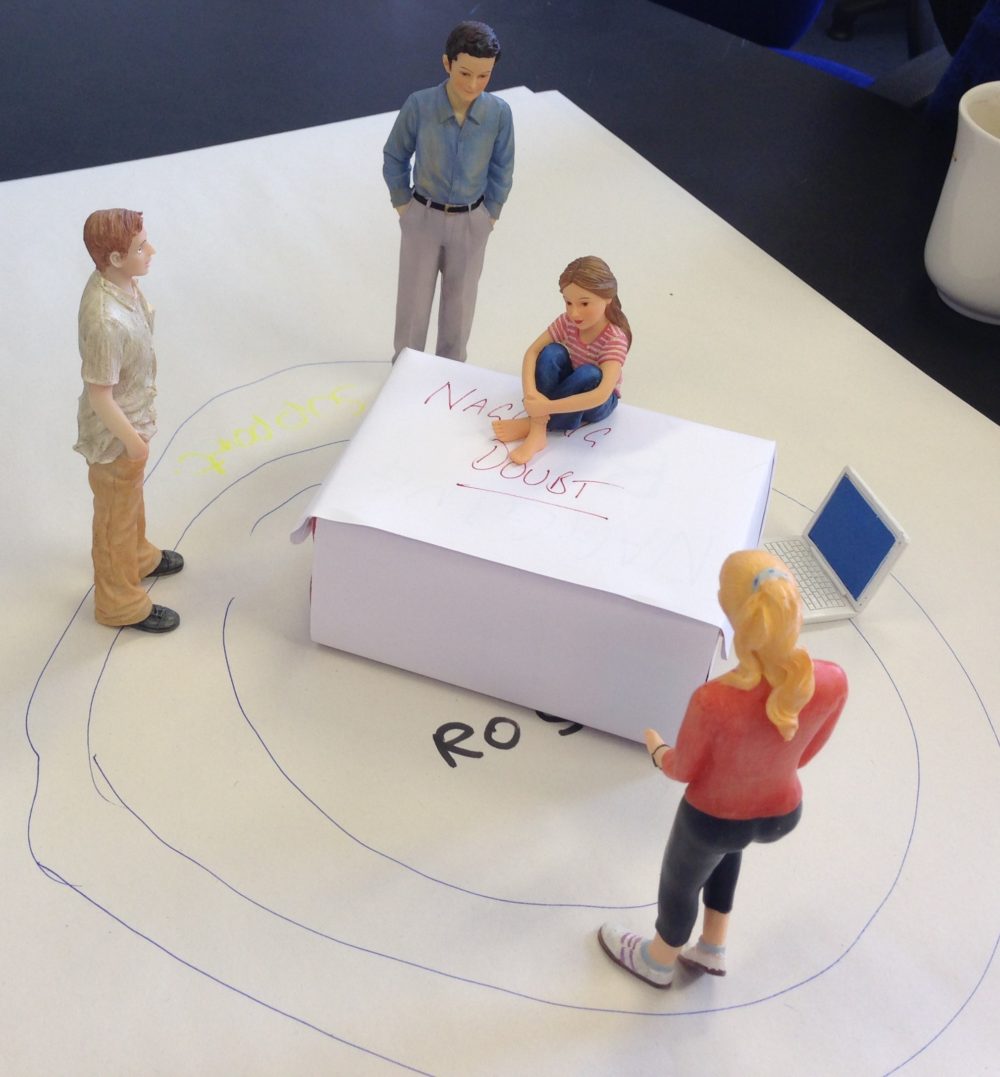 A series of field trips to reduce intensity and allow relationships to build slowly.
We are trying out new school curriculum ideas in workshops with pupils and teachers. Evidence from these sessions will be most revealing and productive the more school pupils are involved in them. But we are worried our current weeklong compact programme format for the field trip might work against the participation of children.
During term time pupils will most probably only be permitted to attend our workshops for a double lesson a week at most (e.g: 2 x 45 mins). Several half-day sessions packed into a week-long field trip will not work.
A better project format would be a series of field trips rather than one. For example: visiting the 3 proposed schools once a week for say 4-6 weeks? A weekly trip up to Norfolk lasting two days – something like this:
day 1: train up in am / visit the school the Norwich in pm
Early Lab team stays overnight in local accommodation
day 2 in Great Yarmouth: primary in am / high school in pm
Early Lab team travels back to London
Each school has 4-6 sessions: one session a week for 4-6 weeks
Weekly visits, with time for reflection between, may make it easier for school pupils to develop a relationship with us and other participants. It will make it easier for us to learn their names. It will be less intense than the compact weeklong March 2015 Field Trip was (which was for much older young people). The slower paced, series format will be easier for younger participants to handle. Schoolchildren struggle to focus for long periods of time. Ideas and concepts become stronger for them if developed and re-visited a few times.
We are proposing that we work with school children experiencing the transition from primary to secondary (Years 6 and 7) who will be aged 11-12.
Reduce the number of project initiatives
We had thought that we would look to explore two initiatives:
test the need and scope out the role of health champions.
the empathic potential of art, design, drama and music curriculums.
We are concerned that this might be too much to pack in to a double-lesson session each visit. Therefore, we propose the following:
use workshops to focus on the empathic potential of the arts curriculum with arts teachers and their pupils.
use non-pupil time outside workshop sessions for brief sessions with teachers, school therapists and other interested parties to discuss the idea of health champions, review existing use of HCs and other pilots.
What do we do in the workshops?
A production
We are thinking of using each of the sessions at each school as preparation for the performance of 'a production' in the last session. A fun 4-6 step process that allows for contributions from pupils with a broad range of skills across art, design/technology, drama, english and music.
A process
Or, might the idea of a production, while fun for some, put others under too much pressure? Could we pursue drama as a process through the workshops? Instead of it building to a climax in workshop 4/6 and being about one big performance, each session could self-contain its own 'performance'. Could each workshop focus on one aspect of emotional intelligence? We would like to hear what the schools think about this.
Something to show for it, at the end of it all
The schools may wish to have an outcome to present to conclude our input. Potentially, all three schools could come together (at an external venue) to share each of their 'productions' with each other but also other schools in the region – this could be a lot of fun. This is something to discuss with the schools. We are open to such possibilities.
An appropriate methodology
How do we do it?
Fabiane and Nick need to develop a workshop methodology for this: how do we bring to life the empathic potential of art, design, music and drama? What will we have the pupils doing? We need to have meetings with academics at UAL regarding drama/performance, proxy processes of empathy etc. We have some preparation to do.
We know what we are doing
As a team we are very well equipped for the task ahead. Fabiane has lots of experience working with schools (with teachers, headteachers, pupils), adapting methodologies applied in other environments to produce age-appropriate activities for children. Also, we know how to prepare our students for working in this environment.
Timing of the field trip
We are doubtful if we can arrange workshops in schools soon enough to complete a 4-6 week process before Easter 2016. Time for getting pupil and parent permissions needs to be allowed for. Schools and teachers may find this reassuring.
Therefore, what about running the workshops in the summer term from mid April through to end of May?
Nick and Fabiane think this could be possible as long as they manage to follow-up on configuring workshop findings (into parts of the final presentation) in the weeks between each workshop.
Nick and Fabiane would want to complete a final research findings document in time to present in Norfolk before the summer school term ends in late July.
We suggest that before the 4-6 weekly sessions begin we come up to Norfolk with our students on an introductory visit to meet everyone, say hello, let everyone know what will happen etc.
Building on the research evidence of others
It is wise to reassure project partners (schools, funders, other agencies) by providing examples of recent research that builds an evidence base in the area of education pedagogy we are operating in: role play, use of the arts, proxy processes for empathy etc.
There are these examples of relevant research evidence:
Nick and Fabiane will talk to Lorraine Gamman at Central Saint Martins' Design Against Crime Research Centre about her work with proxy processes for empathy in prisons that is currently live.
Nick will speak to the programme director of Performance Arts at Central Saint Martins to gather research evidence and methodologies coming from the drama and music side of things.
Fabiane can look at the field of art for research evidence related to role play and empathy. Nick can scour the field of design for the same.
This project will be totally dependent on our close collaboration with the school arts teachers (drama, music, art, design/technology). It would be good to have a meeting with them as early as possible and to include teachers responsible for the PSHE curriculum.
What we are proposing is consistent with best practice in relation to 'healthy schools' – that we are 'targeting the school, not the failing children', addressing issues within schools.
NSFT is going to speak to some education researchers at UEA.