A project with schools: the culture of schools
Early Lab and NSFT convene at the Sainsbury Centre for Visual Arts on the UEA campus to discuss project plans which take a turn away from pre-planned interventions towards helping schools to develop cultures that are more conducive to pupil wellbeing.
8 July 2016. Update on developments for the second project with NSFT.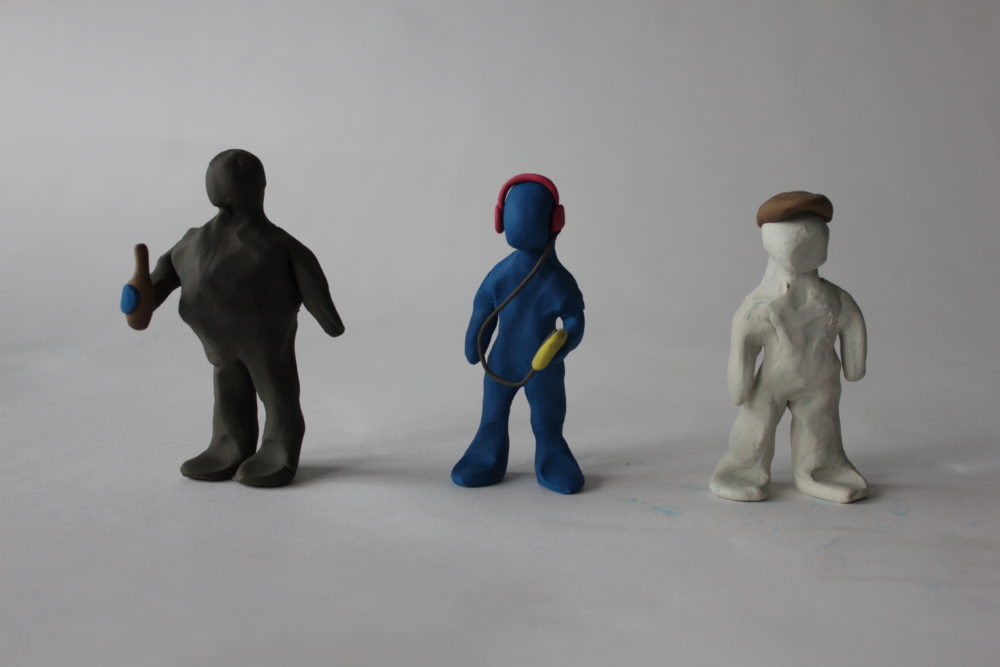 Moving away from pre-planned interventions
Our discussion led us away from implementing proposals that were the outcome from the first Early Lab project with NSFT in 2015: away from specific pre-planned interventions with which we might be in danger of imposing our concepts for curriculum activities and initiatives on a school. Away from:
the trialing of Health Champions (as it duplicates initiatives already happening)
workshops pre-conceived as curriculum interventions with year 6 and year 7 children aimed at helping with transition (as this we fear may not match priorities in the two Norfolk schools with which we will be working).
Towards a way of working that empowers schools
Instead, our exchange of ideas led us towards the more general question of the culture of a school: how can we help a school figure out how to transform its own culture to achieve the improved resilience and wellbeing of its pupils, staff, and have a positive effect on its community?
We all support the view that due to government educational policy, schools are now far too attainment based and are so at the expense of developing the whole person. From this 'toxic' condition…
how can we guide a school through a process that helps it to think about what it needs?
how can we help a school to get a new independent sense of its priorities and values?
through addressing the whole school and its 'entanglement' in community, what kind of process and methodology will get teachers, children and parents asking the right questions?
A model: an asset-based approach combined with community psychology
Within the 'disadvantaged' coastal communities served by the Norfolk schools we are working with, there will be many people who have grown resigned to the all too familiar occurrence of being on the receiving end of a service: 'Not another well-meaning but doomed initiative!' Perhaps this is where our partnership (NSFT and Early Lab) can have the greatest impact: a method of engagement that goes beyond mere engagement (reactions to prompts) and for those engaged feels more like taking the initiative…
for example, what kind of transferable method and process do we need to develop that will empower teachers, children and families to devise their own tailored interventions?
These are the kind of questions of what Early Lab calls an 'asset-based' approach – when designers do not present themselves as problem-solvers or problem-finders but instead employ methods that unlock hidden capacities in participants and untapped capacities in the community, its systems and infrastructure: assets.
On hearing this NSFT suggested the asset-based approach could be seen to relate to positive psychology and community psychology. Through our partnership, perhaps a model might be formed out of these complementary approaches that we can test? It was acknowledged that to get funding you've got to have a model you can test.
To NSFT this school culture approach is not preventative action – they see what we are thinking of doing as coming before that – pre-prevention? To Nick and Fabiane it is the 'early' work they want to be doing and they see its purpose as encouraging preventative behaviour in schools and communities.
A transferable approach
In order for our work to be transferable, a general approach/methodology needs to be found that is flexible and adaptable enough to respond to the specifics of a particular school/community setting.
As an example of this, Fabiane Lee-Perrella talked about one of her current projects where she is working with young boys at a catholic school producing lots of tiny embroidered glyphs. Each one is to be scanned and reproduced as 'pixels' making up a large architectural mosaic mural inside the school. The boys responded to the theme of 'contemporary man' inspired by St Joseph after whom the school takes its name. The impressively large artwork made of lots of small contributions is a method common to several of Fabiane's projects where the result ends up being greater than the sum of its parts.
Next steps and next meeting
Early Lab and NSFT have agreed to meet next in early September, when on the agenda will be:
preparations for CLAHRC's 10 November event in Cambridge
discussion of progress from the actions below.
1 – At some point we need to have a meeting with the heads of the two Norfolk schools we will be working with – in September perhaps? To be prepared for that meeting, we need to be able to begin to articulate the model, method and process of what we would propose to do in the proposed project (that aims to transform school culture). Therefore, we proposed to progress with the following actions in time for that meeting:
Nick and Fabiane to define a method of engagement (workshops) that is asset-based
NSFT to articulate the contribution of community psychology to a draft model
2 – At the same time as action '1', we will be thinking about where the appropriate funding schemes are. Until we have checked with the schools that they are receptive to our proposals, we will be:
drafting a model, a method, a process,
be gathering the respective theoretical underpinnings
and sketching out an evaluation strategy.