Inception and method proposal: youth mental health with NSFT
From an innocent conversation with an NHS psychiatrist over pies in Spitalfields Market, the beginnings of a plan emerged to try a different approach to getting a youth mental health service rethinking itself. Could bringing a group of UAL design students together with a group of young service users help realise this plan?
The first steps in the project that made it happen.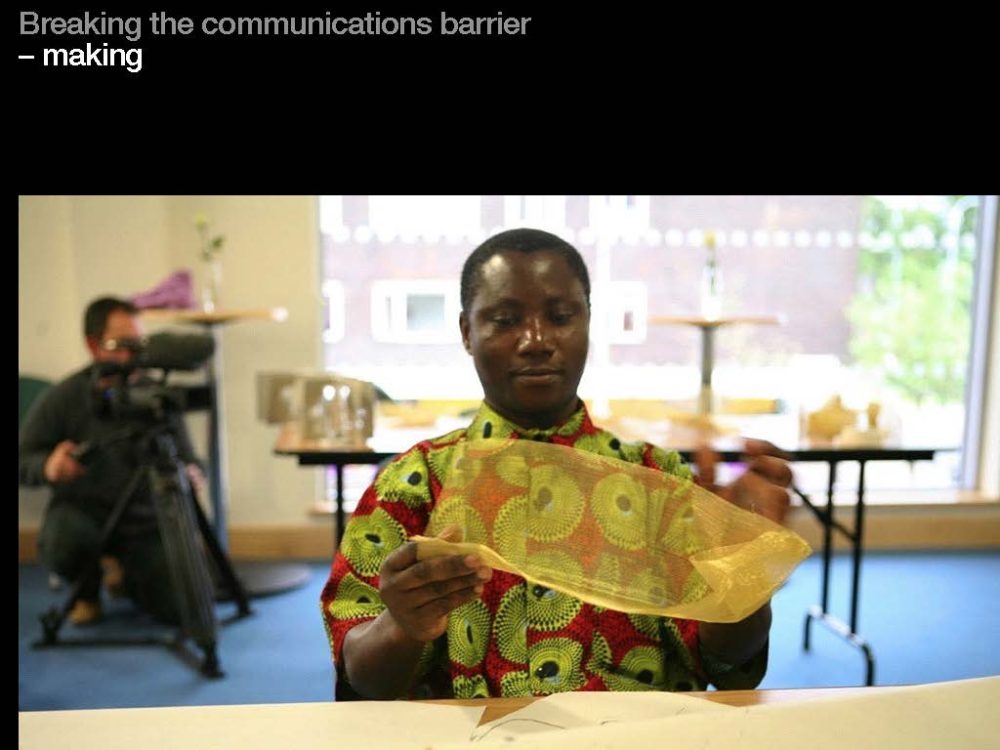 Overview of events
September 2014: Early Lab begin discussions with NSFT's Dr Jon Wilson over how it could use design to help them think differently about their youth mental health service.
Late November: Early Lab present a project approach to Dr Wilson and his service colleagues in Norwich at which point it is confirmed that the project will happen.
Inception
This project grew out of an informal discussion between Early Lab co-founder Nick Bell and Dr Jonathan Wilson, Consultant Psychiatrist and Deputy Medical Director (Research) at Norfolk & Suffolk NHS Foundation Trust (NSFT). An innocent conversation over pies at Spitalfields Market, London in September 2014.
In his capacity as UAL Chair Professor of Communication Design, Nick stated his desire to engage a group of UAL design students with a social issue by taking them to the location where that issue is live and have them collaborate directly with those enduring the conditions in which the issue is active. Jon responded by asking if the design students would be interested in coming up to Norfolk to work with members of NSFT's Youth Council. Their Youth Council consists of young people who are managing their own mental health conditions by taking an active role in the ongoing development of the youth mental health service they themselves have experience of using.
By the end of their meal, both Nick and Jon were excited at the prospect of such a collaboration where two groups of people, of a similar young age, could come together: one group expert in the social issue (youth mental health) through their own lived experiences and the other passionate about a particular way of using design in the process of addressing social issues.
Here was an opportunity, and an urgent one since it transpired during the meeting that NSFT needed to present its service Transformation Plan in twelve months time. Jon was interested in the possibility of how a perspective coming from outside the health model (from design) could get NSFT thinking differently about their youth mental health service.
Proposing a method
In the weeks following his conversation with Dr Jon Wilson, Nick convened a series of meetings with his Early Lab co-founder Fabiane Lee-Perrella to formulate a methodology through which to deliver the project. The aim to show NSFT how in this context design can be used as a process through which the untapped capacities of service users and service providers can be unlocked. And to show how with these assets, their mental health service for children and young people can be transformed by thinking differently.
In late November Fabiane and Nick presented their method proposal at NSFT's offices in Norwich. Present at the meeting were Dr Jon Wilson; Tim Clarke, Research Clinical Psychologist & Research Development Lead at NSFT; Rob Mack, Service Manager at NSFT; three members of the Youth Council at NSFT; and Jonathan Stanley, CAMHS Strategic Commissioner at Norfolk County Council & Clinical Commissioning Groups.
To view the presentation pdf click on the image below.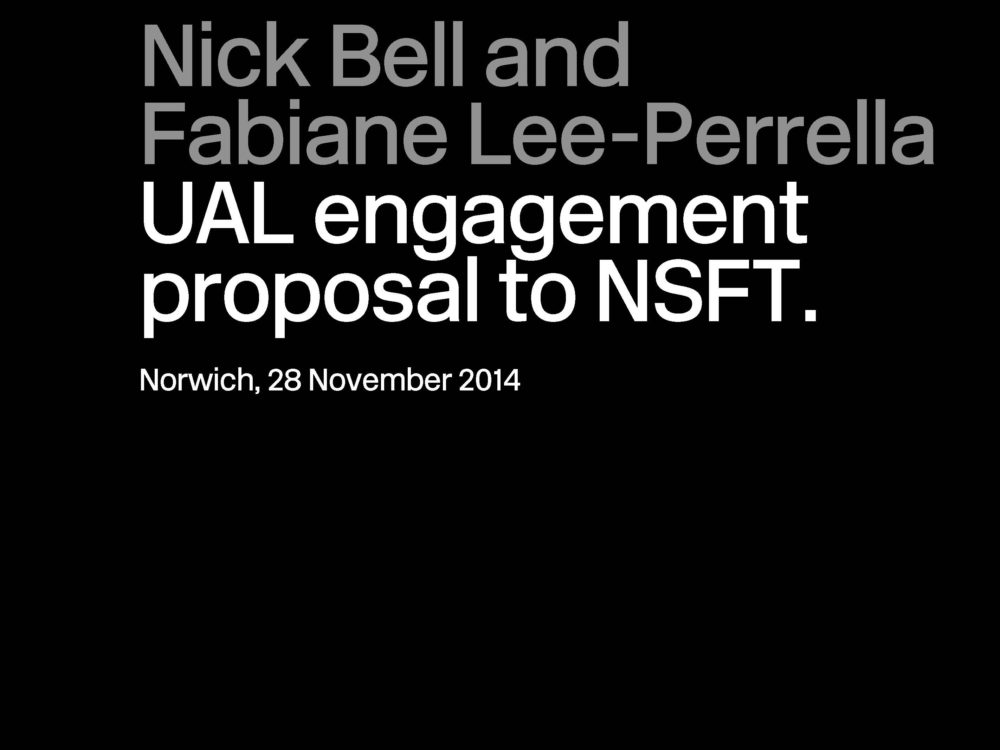 Response to method proposal
The response to the presentation was extremely positive from all attendees and Early Lab learned a lot more about the condition of the local youth mental health service and the ambitions of its leaders to reach those that currently don't manage to access support. They estimate that in Norfolk and Suffolk 75 percent of children and young people who need help don't manage to access it.
Since very senior commissioning personnel were present, NSFT was able to confirm its wholehearted enthusiasm for the proposal there and then. The meeting ended with a sense of excitement at the prospect of moving forward with the plans for the project.
Next steps
The next step for NSFT was to encourage participation in the project that is fully representative of its service users through its Youth Council members and its service clinicians, as well as having participants that represent its extensive network of links with the voluntary sector across the region.
The next task for Early Lab was to present the project to UAL students in such a way to ensure interest comes from as diverse an array of design disciplines as possible from across all six of the UAL colleges.